The Operating Tracks - Once And For All (Black LP+CD)
PROLP021BLACK

Sweden (SEK)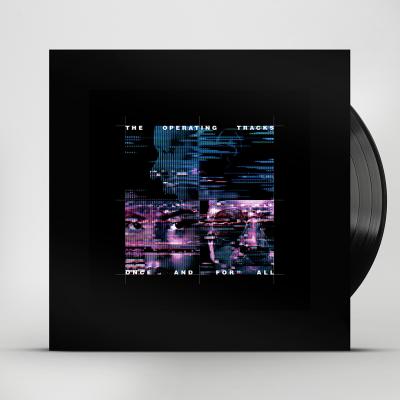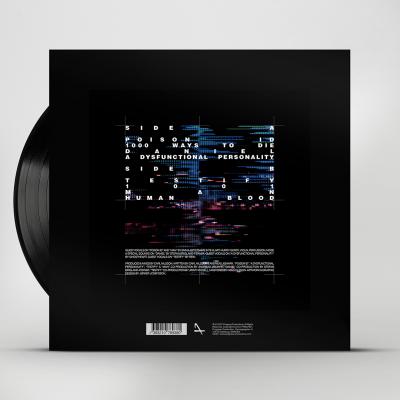 The Operating Tracks - Once And For All (Black LP+CD)
Released on July 7th, 2022
Information:
PLEASE NOTE THIS: The black 180g vinyl is strictly limited to 200 copies worldwide and there will be NO REPRESS of this edition. A CD of the whole album in cartoon sleeve is included inside the vinyl.
Finally available on physical format both CD and vinyl. A long requested release from hard EBM / Industrial act The Operating Tracks. Hard, direct and pure energy.
This is T-H-E EBM release for 2022. The Operating Tracks started in the fall of 2014. On a foundation of energy from the era when machines seriously made their debut into music. When DAF and The Normal were revolutionary and when we, for the first time, heard about Orwell's future theme. In late 2015 and early 2016 the band released their only official songs: "Testify" that featured Rein before her breakthrough in 2016 and the EP "Colliding Bodies" with main track "Daniel" as well as "The Collider" and "Human Blood".
After that everything went quiet. Carl Nilsson moved forward with Lucifer´s Aid and released a number of very hard electronic albums. Carolina Lindahl re-appeared in 2020 with the new project The Brides of the Black Room. Andreas Jismark, who stayed in the shadows 2014-2016 but still was a part of the band, has since managed and worked with acts like Rein and The Lovers of Valdaro.
In late 2018 The Operating Tracks were special guests to Nitzer Ebb in their first show in Stockholm to which they invited some special guests. That would have been the end of it. But as things turned out the band reconnected in 2021 due to a question from Progress Productions if it would be interesting to release "Testify" and "Daniel" as a 12" vinyl. As the parts of The Operating Tracks began to look at this possible release it seemed more interesting to work with some other old songs as well.
"1000 Ways to Die" and "1001" were two songs that the band recorded in early versions and played at the first live shows (with Youth Code in Stockholm) back in 2014. With two brand new versions of these the 12" turned into an EP.
After that things moved forward quickly which also meant some brand new songwriting with some brand new guests vocals on the record. Emma Anitchka from the duo The Guilt and the secretive Ghostheart. "Once and for All" had a quick process taking place from April to August 2021.
Tracklist:
A1. Poison ID feat. Emma Anitchka/The Guilt
A2. 1000 Ways To Die
A3. Daniel
A4. A Dysfuctional Personality feat. Ghostheart
B1. Testify feat. Rein
B2. 1001
B3. Man feat. Emma Anitchka/The Guilt
B4. Human Blood